India is a nation that's going trough a tumultuous phase
A country led by politicians who dont stand for values but gain
Who dont even come close to representing the true identity of the nation
One has to look hard through the haze left by stories of their corruption and ignorance, to find the true infallible Indian Spirit
A spirit that holds onto its values, which perseveres for what it believes in, despite the odds
The good part is, that this spirit still does exist amongst the now generation of this country
The better part is, that its becoming stronger than ever before
The past year has been quite bipolar for India
We've experienced great highs and lows
Of a cricket world cup triumph (cricket is a religion in India)
And successfully pulling off the Commonwealth Games
To embarrassing stories of the corrupt and insatiable greed of our leaders
Rs. 1,76,000 Crore (1.76 trillion) gone in the '2G Spectrum Allocation Scandal'
Rs. 70,000 Crore (700 billion) gone in the Common Wealth Scam
Thats more than 2 Billion of Indian tax payer rupees gone. Vanished. Kaput.
and thats just 2 scams
Quite alarming. Yes.
But the true essence of India, despite all of this chaos
Is the order within it
Where there is still the common man fighting the odds and, at times, winning.
Where, in-spite of the several disappointing stories that may hold one down
There are still a lot more stories to be proud and hopeful of.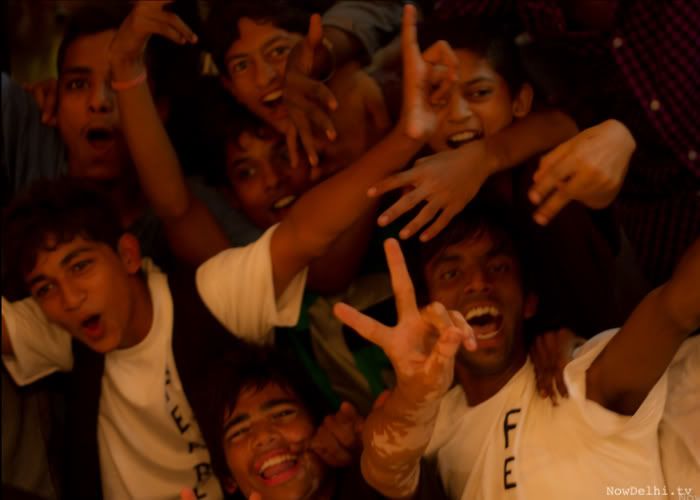 And these Bboy's and girls that Now Delhi was fortunate enough to be exposed to
represent the quintessential Indian Identity
Of being in a troubled spot in life
Yet, not stopping to believe in and pursuing ones dreams.
The Cypherholic Jam is a serial event that happens every three months. Organized by Bboy Bharat (B.R) and the Tandavaa crew with Slumgods Crew from New Delhi, it is a space for every Bboy/Bgirl and hiphop artist to showcase their talent and also get in touch with others practicing the art of breaking.
Open to breaking crews (groups/teams of bboy/girls) from all over the country, it has individual, freestyle and group danceoffs.
A competition at the core, it is more of an event to build a community around the art of hip-hop and breaking. A platform for under privileged kids to break from the harsh realities of their lives, to be free and express themselves creatively.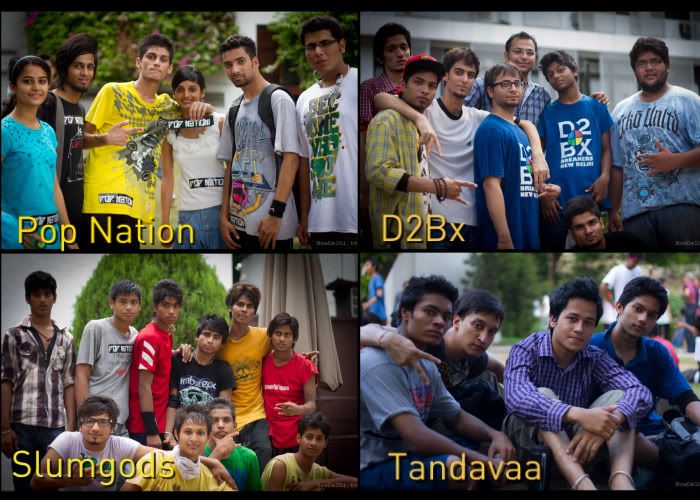 It stared 2010 when the first edition had about 70 participants
This year saw about 300 kids show up, from delhi, bombay, even jalandhar
Some of the youngest members of the crews were around 7 years of age..
Several crews showed up, with The Tandavaa crew being one which i talked to.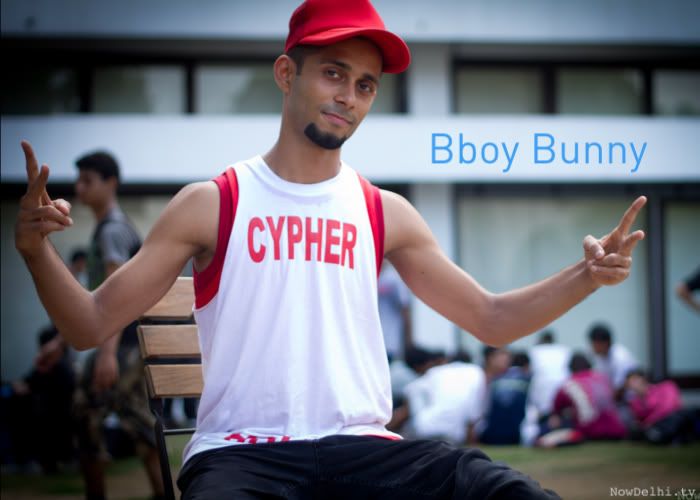 Bboy Bunny is a crew member of the Roc fresh crew and is actively involved in the Mumbai breaking scene, and has been a part of the previous editions of Cypherholic. He, like Heera (slumgods Pt I) has seen the evolution of the breaking scene in India, and has also been an instrumental part in it.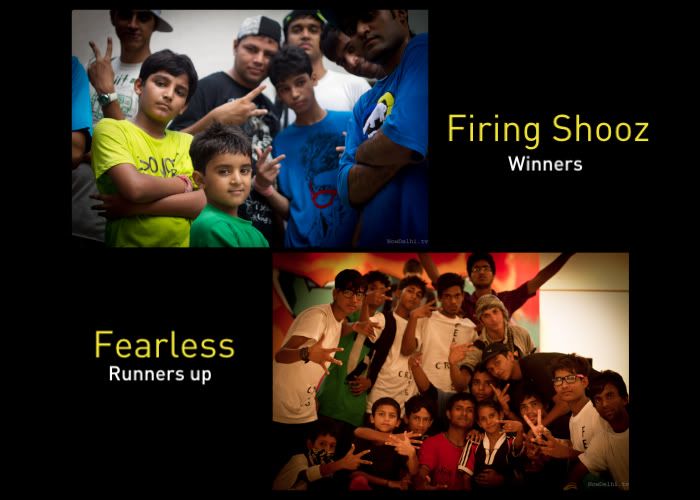 Now Delhi was witness to this 6th edition and found the numbers to be remarkable
Kids from all walks of life were there – the slums, middle class families, lower income families, the underprivileged..
All of them mixing, communicating, learning, competing, sharing, building – together
All of them believing in themselves and their art
The message they give us is essential
That our lives and our country may be lacking on a lot of fronts
But that itself presents an opportunity
to cause change and do something about it
And everyone can be part of that change.
That there is always lot more out there to do
that hard work and determination CAN be a passage to ones dreams
and that one can always strive to be better versions of themselves
The winners of this edition were the 'Firing Shooz Crew', with 'The Fearless Crew' as the Runners up
But they're all winners if you ask me..
So here's to our freedom,
and what we choose to do with it
Happy Independence day!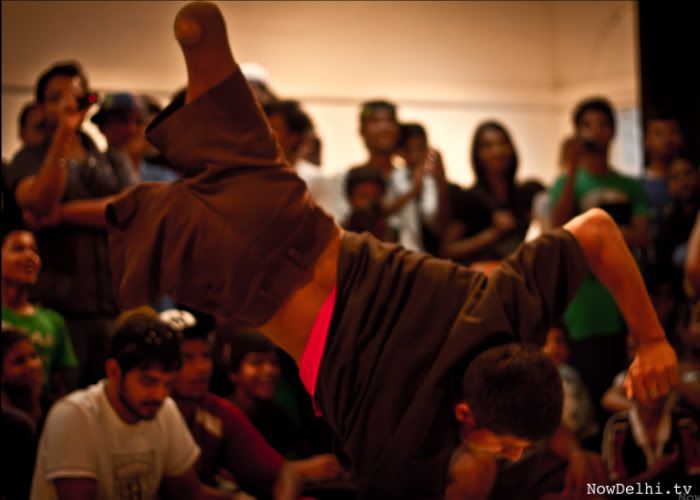 Crew Pictures @ Slumgods gallery on Now Delhi's Facebook Page
Music Copyright:

The Jimmy Castor Bunch: Its Just Begun + Retrigger: Jamie and Caroline (Licensed under Creative Commons)
---
B-boys scramble for space in Mumbai | Media Gallery | DAWN.COM.
A b-boy (or break-boy) is a male dancer who practices breaking or b-boying, the acrobatic hip-hop dance style. Breaking is a style of dance that evolved among Black and Latino American youth in the Bronx, New York, during the 1970s. It is danced to both hip-hop and other genres of music that are often remixed to prolong the musical breaks.
In Mumbai, it all started two years ago, when 19-year-old Akash, who prefers to be called Aku by his friends, entered the world of dance. "I joined a computer class where they offered to teach us Breaking," he recalls.
Aku, a resident of Dharavi, is more than just a regular college-going student. He has been b-boying for two years. "Two years ago, HeRa taught us. We didn't know anything. First we saw videos. I got scared that we would break our hands and legs," Aku laughs.
"But don't call it breakdancing," he adds. The term breakdancing, though commonly used, is sometimes frowned upon by those immersed in hip-hop culture because the term was created by the media to describe what was called breaking or b-boying.
The boys don't lack dedication, but they lack space. As the city has a space constraint, the boys are unable to afford to hire space. "We practise at Sion fort. We've cleaned up this space. But the authorities constantly harass us and drive us out of here. We have approached schools and colleges but they don't want to entertain us," laments Aku. – Text by Dilnaz Boga and photos by Pal Pillai.
Dilnaz Boga is an Indian journalist and the recipient of Agence France-Presse Kate Webb Prize for her work in Indian-administered Kashmir.
Pal Pillai is an Indian photojournalist based in Mumbai.
---
Slumgods : Pt. I.
B-Boying or what you may know as Breakdance
Is a form of dance embedded deep within Hip-Hop Culture
And today, in Now Delhi
It's educating and helping kids, who by default are enrolled into the School of Hard Knocks
Every society the world over
Is divided into those with privileges and those without
That is just the inherent nature of the beast that is society
Those with privileges, have them just by virtue of the comfortable life they are born into
Where everything one needs is provided for
be it quality education,
or those pointlessly annoying shoes with lights, which, for some reason, became extremely popular when I was growing up
Necessity vs Luxury?
Those born without basic privileges of life, are also often the ones forgotten
Our rigid socio-cultural divide makes most cultural interactions inaccessible for them
Our system further pushes them into lives lacking individuality or any creative outlet
So how does one bridge this gap?
Creative learning and community building become a major part of the solution
And books aren't the only way one can learn
Tiny Drops is one such solution
It provides children living in slums with an alternative creative and social outlet
through cultural activities such as dance, music, and graffiti embedded in Hip-Hop Culture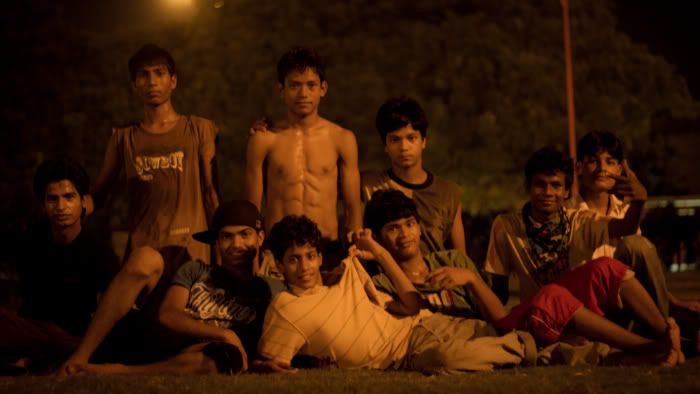 It provides a safe haven for children who are exposed to extremely harsh living conditions from a early age
And gives them something positive to put their mind and energy into
It is a space which attracts children from 8-18 years to come and develop a solid foundation in any of these artforms so that they can use these skill sets and fulfill their dreams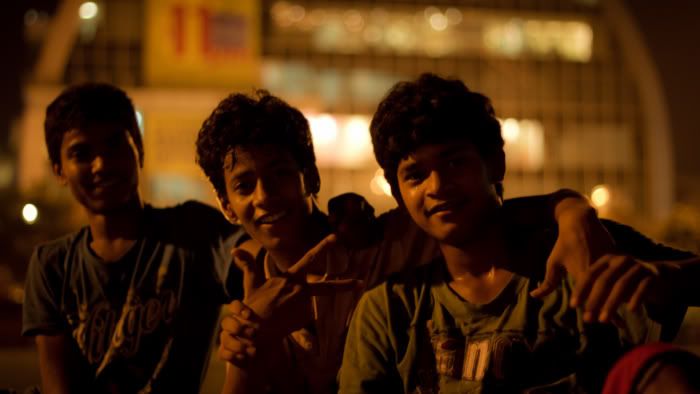 It is run by volunteer mentors who provide guidance to the kids with personal one on one interactions based on respect and friendship
Netarpal 'Heera' Singh is one such Mentor
He is one of the most active names in the Indian B-Boying Community
And was instrumental in setting up Tiny Drops in Mumbai
With others in Mumbai, he initiated several slum kids in the Dharavi slum, one of the wolrd's largest Slum clusters, where the centre is now run by the kids themselves.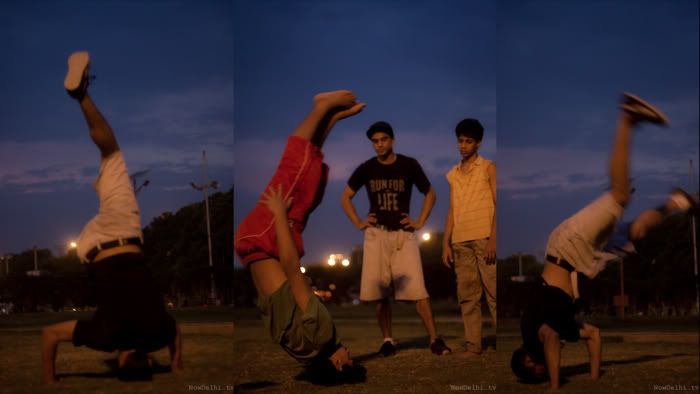 Now based in Delhi, he mentors at Tiny Drops in collaboration with the NGO Khoj, who provide the children with a space to practice in Khirki VIllage. Khoj also helped immensely in organizing the first ever 'Park Jam' in Delhi
Usually they Practice in the space provided by Khoj in Khirki,
but from time to time, you might spot them flying in the air in the gardens in front of the malls in Saket…

As a result of this initiative, now there is a very rapidly growing BBoying Community
Which was quite evident when Now Delhi showed up at the Cypherholic Jam, a B-Boy competition with individual and crew Dance-offs
Atleast a few hundred kids of all ages showed up, rearing to go..
More form Cypherholic and this story in the Next video. Coming Soon!
Music track:  

Dj Mr. Neill : B-Boy Mix + Dont Sweat the Technique (Groove Fellaz Remix)
Licensed under Creative Commons
---